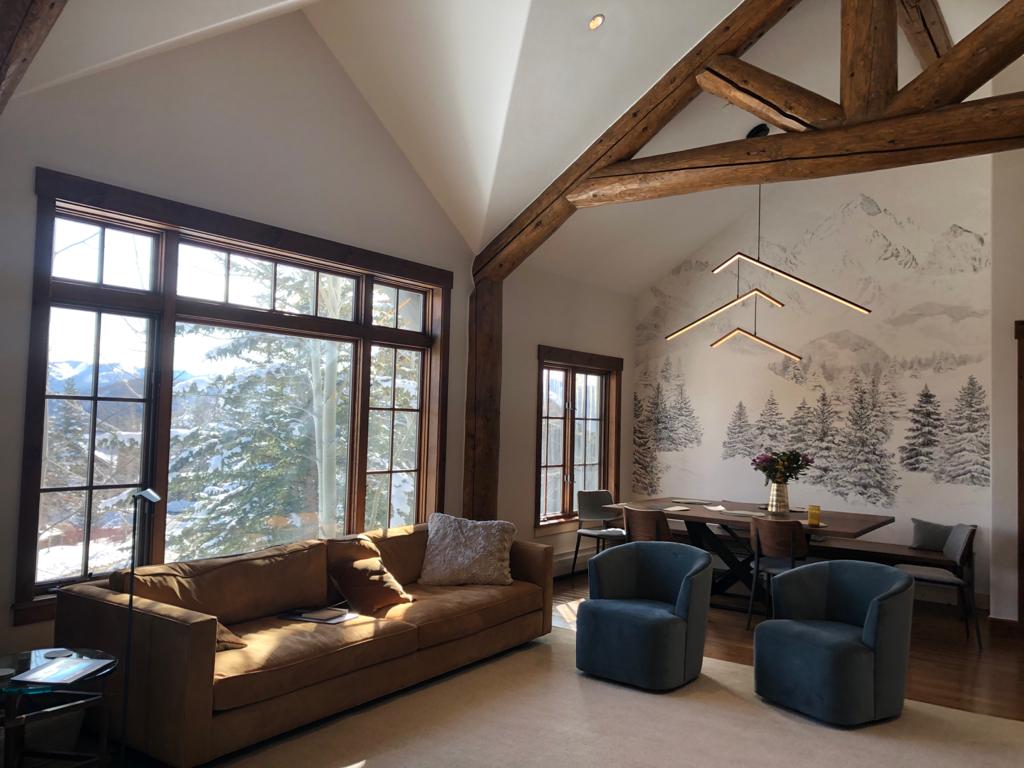 Location :
Beaver Creek, Colororado, USA
Collaboration : Epalko Design + Studio Felix
Description :

The new owners wanted to transform this chalet to bring together family and friends for warm and joyful gatherings, as well as to allow one to be isolated while working from home.
Beyond functionality and comfort, which have been carefully considered, this chalet nestled in the mountains of Colorado becomes a rejuvenating and comforting place for the whole family.
The beauty of nature is celebrated here through multiple details: the landscapes extending over the walls, the pendant lamp by Studio Endo and the bedside tables by Altiligne echoing the surrounding peaks, a flight of birds on a guestroom wall. Everything is there, we are fine.